Enemy Front [Repack - KaOs] [Only 3.84 GB]
Developer:
CI Games
Publisher: CI Games
Genre: Shooter
Release Date: 10 June 2014
Size: 3.84 GB
Requirements: Core i5 2 GHz, 3 GB RAM, Graphic Card 512 MB (GeForce 8800 GT or better), 10 GB HDD, Windows XP(SP3)/Vista/7/8
Enemy Front is an FPP shooting game set during World War II, focused mainly on presenting the Warsaw Uprising.
Enemy Front is the first truly modern WW2 FPS, featuring stunning visuals, open-ended levels and a richly interactive combat experience that breaks out of the standard model of highly linear scripted FPS experiences, giving the player full freedom to own their playing style.
Enemy Front [Repack - KaOs] [Only 3.84 GB]
The title was created by the Rzeszow and the London branch of City Interactive, which became famous mainly due to the series of Sniper: Ghost Warrior. For several months (from November 2010 to October 2012) the famous developer Stuart Black helped in the development of the game, who is responsible for, inter alia, a spectacular shooter called Black. Due to different visions of the game, the developers resigned from his services.
The player assumes the role of Robert Hawkins – an American war correspondent who came to Europe plunged into war to narrate all the events. Hawkins priorities changed quickly, however, when with his own eyes he saw the cruelty of the Nazis and therefore decided to join the resistance movement. The action of Enemy Front takes place during the Warsaw Uprising, but the developers used the memories of the main character to show the war in other countries, including Norway, France, and Germany.
The game does not differ from the rest of FPSs, being inspired by the classics of the genre like Medal of Honor and Call of Duty. The game gives the players a series of tasks – from defending a church with a heavy machine gun, through sniping enemies, to the more open missions. During these stages the player can decide on his own how to get the job done, thus it is possible to attack enemies directly, but you might as well eliminate the individual soldiers quietly or by using various forms of sabotage (e.g. time bomb detonator, exploding barrels, etc.).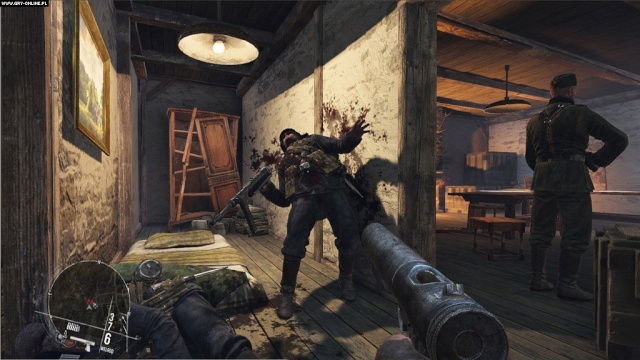 | Minimum | Adjusted | Recommended |
| --- | --- | --- |
| Core 2 Duo E4700 2.6GHz | Not Available | Core 2 Quad Q6400 2.13GHz |
| Athlon 64 X2 5800+ | Not Available | Athlon II X4 6400e |
| GeForce 8800 GT | Not Available | GeForce GTX 460 |
| Radeon HD 3850 | Not Available | Radeon HD 6850 |
| 3 GB RAM | 4 GB RAM | 4 GB RAM |
| Windows XP 32-bit | Windows 7 32-bit | Windows 7 64-bit |
| Direct X 9 | Direct X 9 | Direct X 9 |
| 10 GB HDD Space | 10 GB HDD Space | 10 GB HDD Space |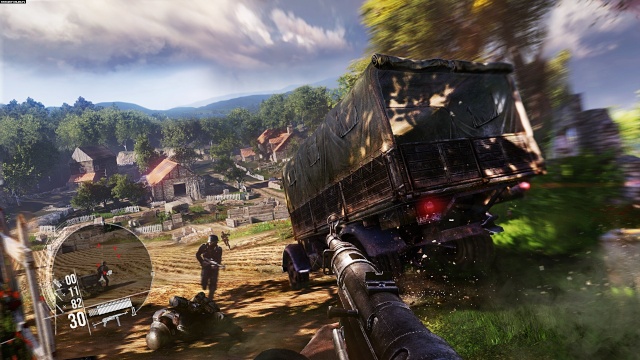 PASSWORD – www.coregames.org