The Sims 4 – Digital Deluxe Edition [Full Unlocked]
Developer:
Maxis
Publisher: Electronic Arts Inc.
Genre: Simulator
Release

Date

:
02 September 2014
Size: 8.5 GB
Requirements:
Core i5 3 GHz, 4 GB RAM, Graphic Card 1536 MB (GeForce GTX 480 or better),
Windows
Vista
/7/8
The Sims 4 is a sequel to the series of virtual life simulators popular all over the world.
The fourth Sims, just like its predecessors, avoids revolutionary changes in gameplay in favor of slow evolution of tried and true solutions. The goal of the game is still to look after a virtual Sim family by taking
care
of their needs, both spiritual and material, as well as providing them with shelter by designing their house and their yard.
The game starts with the
player
creating his or her Sims. There are a lot of
more
modifiers and options to chose from than in the third installment of the series. The visual editor allows the players to determine the appearance of their character much more accurately, giving them considerable influence on Sim characteristics such as their posture, height, weight, face shape, and so on. Personality also plays an important role. The players choose one of several types of personality, as well as long-term goals of their characters, and the level of his determination in achieving them. These goals affect the later behavior of a Sim and are a part of the improved artificial intelligence system introduced to the game. Thanks to it, Sims behave more naturally and react to events occurring around them more diversely. Emotions felt by the characters are another innovation. They are not only affected by the level of satisfaction or social interactions, but also household items used or clothes worn. Experiencing specific emotions unlocks, among others, new dialogue options.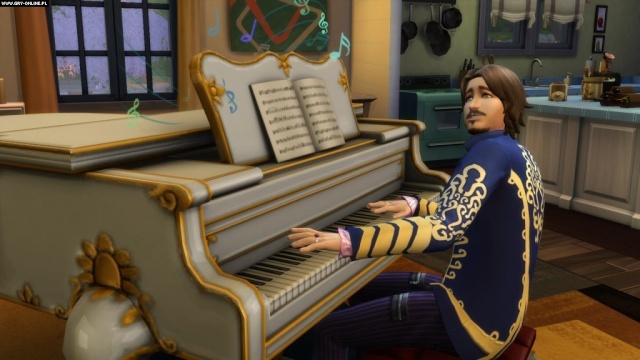 The editor that allows the players to build dream mansions and houses has played an important part from the very beginning. In The Sims 4 the players yet again are to select one of several different neighborhoods in which they will build their houses. The construction
interface
has been revised and improved, making it more intuitive and easy to use. Additionally, thanks to the social networking options, the players can now share their houses, as well as rate and comment on the works of other players. Missions and achievements are also a novelty in the series. The player's characters are awarded, for example, clothes or furniture for completing them.
The Sims 4 may disappoint the fans who expected a significant improvement in the quality of the character models or the environment, or the introduction of new graphics effects. The game is not much different from its predecessor in this respect which is being justified by the will to optimize it better than the previous ones.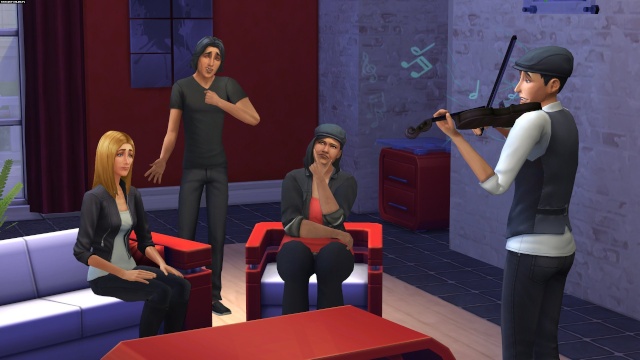 | Minimum | Adjusted | Recommended |
| --- | --- | --- |
| Core 2 Duo E4300 1.8GHz | Core 2 Duo E8400 3.0GHz | Core i5-680 3.6GHz |
| Athlon 64 X2 Dual Core 4000+ | APU A6-3500 Triple-Core | Athlon X4 750K |
| GeForce 6600 GT | GeForce GT 530 | GeForce GTX 650 1GB |
| Radeon X1300 256MB | Radeon HD 6570 1GB DDR3 | Radeon HD 7750 1GB GDDR5 |
| 2 GB RAM | 4 GB RAM | 4 GB RAM |
| Windows XP 32-bit | Windows XP 32-bit | Windows XP 32-bit |
| Direct X 9 | Direct X 9 | Direct X 9 |
| 9 GB HDD Space | 9 GB HDD Space | 9 GB HDD Space |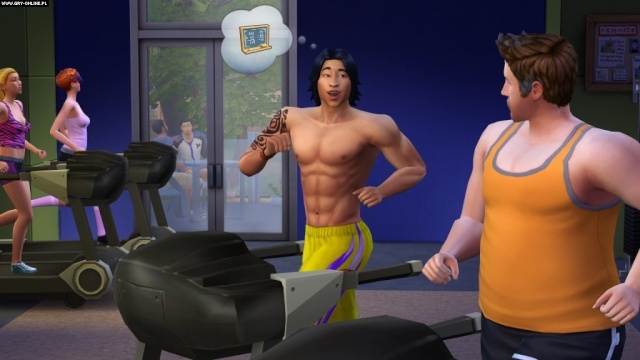 PASSWORD – www.revian4rt.co.vu
01. Put all files in game folder.
02. Create Origin acc (acc who will be just for cracked games), or use old fake acc.
03. Start Origin
04. Start the Game\ bin\The.Sims.4.Launcher.

exe


05. Have fun

*This version of crack needs you to have Origin and have to run in background. If you don't like it, then wait for v2 release of crack, or maybe wait Scene…