Watch_Dogs + Bad_Blood + All DLC's – v1.05.324 [Full ISO - RELOADED]
: Ubisoft Studios
Publisher: Ubisoft
Genre: Action-Adventure / Open World
Release Date: 27th May 2014
Size: RELOADED – 22 GB | FULL PACK – 18 GB
Requirements: Core i7 3.5 GHz, 8 GB RAM, Graphic Card 2 GB (GeForce GTX 660 or better), 25 GB HDD, Windows Vista(SP2)/7(SP1)/8 64-bit
Watch Dogs is an innovative action game with an open-structured city of Chicago, stuffed with cutting-edge technologies.
The players assume the role of Aiden Pearce, a former criminal and an anti-hero, who is an expert in hacking. His skills enable him to cause a collision by manipulating traffic lights at an intersection, connect to the municipal monitoring system or hack into phones of people he passes by to learn more about them and, for example, influence their daily life in some way (save them from a thief, help them to take revenge etc.). Pearce talents allow him to control almost every element of the modern world that surrounds him.
Doing all of the above is possible thanks to the presence of the Central Operating System or just CTO. This solution successfully connected the power supply, urban subway, traffic lights, and security cameras to a single infrastructure network . As a result, metropolitan areas are controlled by computers owned by private companies. These companies use their position to collect huge amounts of data on every citizen. To take control over a district, it is enough to find a local CTOs center and gain the necessary access codes.
The game features an open-structured world in which every element connected to the Central Operating System is a potential weapon. All of this does not mean that Aiden is a weakling glued to the screen of his cell phone. On the contrary, he also copes well with the physical violence and is able to deal with considerably more numerous enemy forces. During combat he uses firearms (ranging from handguns to bazookas), homemade explosives, and melee techniques. The cover system helps him to stay alive, as well.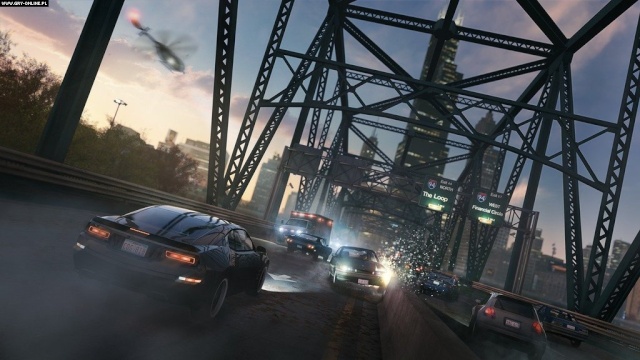 CLUB JUSTICE PACK
• Rewards: Chicago South Club skin
• Perk: Driving boost: More Hit Points to Vehicles
BREAKTHROUGH Mission:
• 15 minutes additional gameplay
• Reward: VEHICLE EXPERT PERK: Get free vehicles from your Underground Car Contact and earn discounts on select cars.
SIGNATURE SHOT Mission:
• 20 minutes additional gameplay
• Rewards:
– BLACK VICEROYS GANG COLORS OUTFIT
– BIOMETRIC ASSAULT RIFLE
THE PALACE Mission:
• 20 minutes additional gameplay
• Rewards:
– INVESTIGATION BONUS: Unlock more investigation opportunities inside the network databanks.
– ATM HACK BOOST: Boost your cash rewards when hacking bank accounts.
EXCLUSIVE CONTENT:
• 60 min of additional gameplay – 4 exclusive missions
• A unique DedSec White Hat Hacker suit unlocked upon completion of the missions.
• Hacking Boost (Add 1 Battery Slot)
• A deeper knowledge of DedSec, an important faction in the Watch_Dogs universe.
Exclusive Missions
Untouchables Pack
Cyberpunk Pack
Dedsec Shadow Pack
Blume Agent Pack
R-33B gun
MP-412 gun
Conspiracy
Season Pass
Gold D50 (Uplay reward)
Papavero Stealth Edition Car (Uplay reward)
Watch_Dogs: Bad_Blood
Latest Update v1.05.324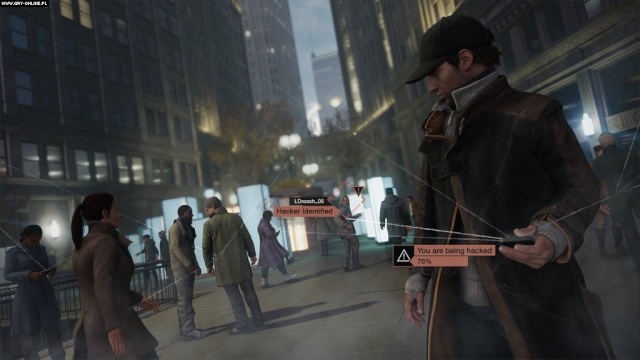 | Minimum | Recommended | Ultra Recommended |
| --- | --- | --- |
| Core 2 Quad Q8400 2.66GHz | Core i7-3770 4-Core 3.4GHz | Core i7-4770K 4-Core 3.5GHz |
| Phenom II X4 940 | FX-8350 | FX-9370 |
| GeForce GTX 460 768MB | GeForce GTX 560 Ti | GeForce GTX 780 |
| Radeon HD 5770 1024MB | Radeon HD 7850 | Radeon R9 290 |
| 6 GB RAM | 8 GB RAM | 8 GB RAM |
| Windows Vista 64-bit | Windows 7 64-bit | Windows 7 64-bit |
| Direct X 11 | Direct X 11 | Direct X 11 |
| 20 GB HDD Space | 20 GB HDD Space | 20 GB HDD Space |
PASSWORD – www.download.ir