Ryse: Son of Rome [Repack - RevianPack] [Only 13.8 GB]
Developer: CryTek
Publisher: Deep Silver / Koch Media
Genre: Action
Release Date: 10 October 2014
Size: 13.8 GB
Requirements: Core i5 3.3 GHz, 8 GB RAM, Graphic Card 2 GB (GeForce GTX 660Ti or better), 26 GB HDD, Windows Vista(SP1)/7(SP1)/8 64-bit
Ryse: Son of Rome is a dynamic action game with story set in the ancient Rome.
Ryse: Son of Rome is a dynamic action game with story set in the ancient Rome. The developer of the game is a German company Crytek, known for the first-person shooter series Crysis. It is conversion of console version, released in November 2013 as launch title for Xbox One. First information about this game appeared in 2011. According to Crytek's plans from that time, Ryse was meant to be released on Xbox 360 and support only Kinect as a controller.
During the game you take on the role of Marius Titus, a Roman centurion, who is seeking revenge for the death of his loved ones. In addition to cutting his way through hordes of enemies, he also has to command his subordinates. The combat mainly boils down to pressing button combinations, resulting in Titus performing combos and spectacular finishers.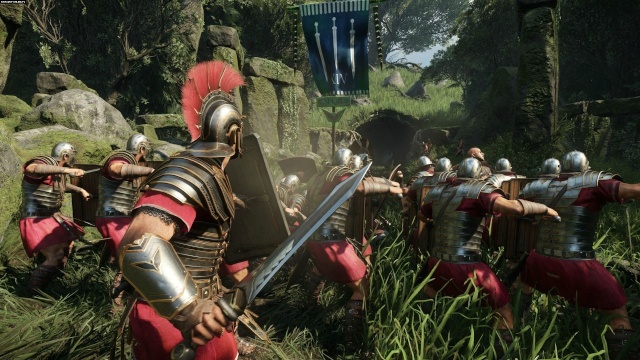 We can give orders to our men (like throwing a pilum, shooting a bow, blocking enemy attacks etc.). There can be up to 100 characters on the screen at once, each with their own, individual AI.
The PC version of the game includes all released DLC and the content which was available only in the Limited Edition of Xbox One version. Therefore Ryse on PC has more weapons, skins for characters, a dozen or so maps for single- and multiplayers modes and survival mode. However, the most interesting innovations we can see in the graphics. The game uses CryEngine 3 and can be a hard test even to the most powerful computers. It offers support for 4K resolution and advanced effects which could not be possible on Xbox One.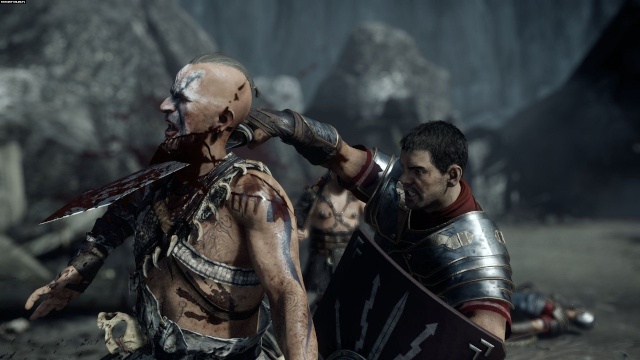 | Minimum | Adjusted | Recommended |
| --- | --- | --- |
| Core i3-3220T 2.8GHz | Core i3-2120T 2.6GHz | Core i5-2500K 3.3GHz |
| Phenom II X4 945 | Phenom II X4 810 | FX-6350 |
| GeForce GTX 560 | GeForce GTX 560 | GeForce GTX 660 Ti |
| Radeon HD 7770 1GB GDDR5 | Radeon HD 7770 1GB GDDR5 | Radeon HD 7850 |
| 4 GB RAM | 6 GB RAM | 8 GB RAM |
| Windows Vista 64-bit | Windows 7 64-bit | Windows 7 64-bit |
| Direct X 11 | Direct X 11 | Direct X 11 |
| 26 HDD Space | 26 GB HDD Space | 26 GB HDD Space |
PASSWORD – www.coregames.org