Battlefield: Hardline – Digital Deluxe Edition [Full Unlocked]
Developer:
EA Games
Publisher: Electronic Arts Inc.
Genre: Action / Shooter
Release Date: 17 March 2015
Size: 35.86 GB
Requirements: Core i5 2.4 GHz GHz, 4 GB RAM, Graphic Card 896 MB GeForce GTX 260 or better, 60 GB HDD, Windows Vista(SP2) 64-bit
Battlefield Hardline is the first installment of the subseries belonging to the Battlefield series of first-person shooters.
Battlefield Hardline abandons the traditional theater of war to the conflict of a different sort – the police struggle against organized crime. The player assumes the role of Nick Mendoza – a young detective from Miami who embarks on a personal vendetta throughout United States against his former partners whom the perspective of a fast buck drew the path of lawlessness. The structure of the plot is modeled on television series – it is divided into episodes often finished with plot twists. Detective sequences during which Nick collects evidence and identifies suspects are sort of enrichment. He may also take additional orders (e.g. eliminate wanted criminals) to earn extra money needed to buy new upgrades and weapons.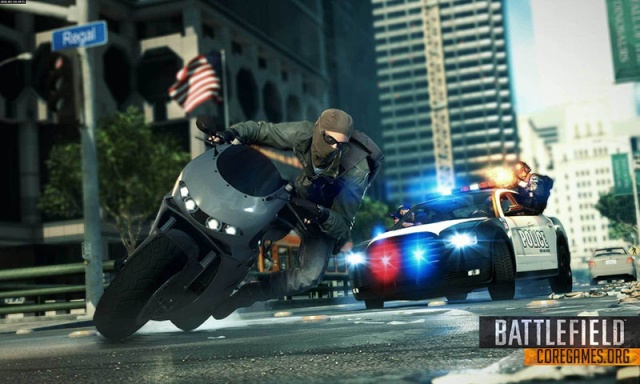 The maps in Battlefield Hardline are clearly bigger than those in the previous series, although some of them are smaller in size compared to the ones from the previous games. Due to the location of the story, the game is dominated by urban areas, although there are also sites such as American deserts. The game utilizes the Levolution system, known from Battlefield 4, which allows a high degree of destruction of the environment, actually affecting the appearance and shape of the map. The developers designed a new artificial intelligence of the computer opponents, so that the missions can go a little differently when replayed.
The action of Battlefield Hardline takes place in the present, so the players can use a considerable arsenal of modern weapons equipped with a wide range of tactical accessories. The game also contains weaponry that is not used by regular armies, such as stun guns, sawed-off shotguns, or police batons. You can also utilize various gadgets, such as zip-lines or ropes with hooks. As in the previous Battlefields, Battlefield Hardline offers a ton of different vehicles – the players can use helicopters, police cars, special forces combat vehicles, boats, and even civilian cars and motorcycles.
| Minimum | Adjusted | Recommended |
| --- | --- | --- |
| Core i3-2100T 2.5GHz | Core 2 Quad Q6400 2.13GHz | Core 2 Quad Q9500 2.83GHz |
| Athlon II X2 240 | Phenom 9500 Quad-Core | Phenom II X6 1045T |
| GeForce GTX 260 | GeForce GTX 650 Ti | GeForce GTX 760 |
| Radeon HD 5770 1024MB | Radeon HD 6850 | Radeon R9 290 |
| 4 GB RAM | 6 GB RAM | 8 GB RAM |
| Windows 7 64-bit | Windows 7 64-bit | Windows 7 64-bit |
| Direct X 11 | Direct X 11 | Direct X 11 |
| 60 GB HDD Space | 60 GB HDD Space | 60 GB HDD Space |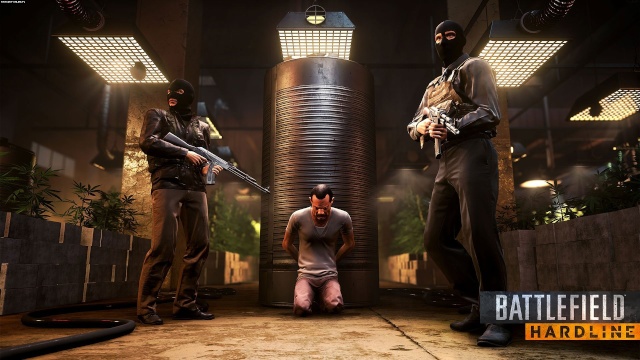 PASSWORD – www.coregames.org