Cara Menghilangkan Virus Shortcut di Flashdisk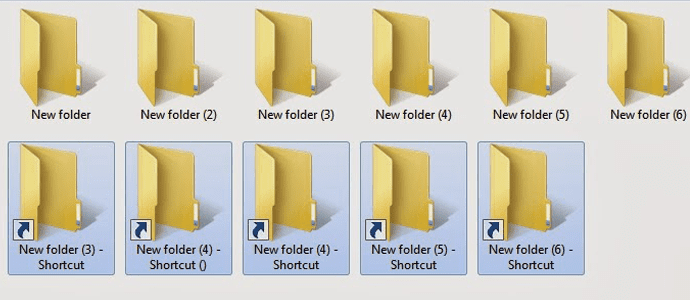 Dari dulu hingga sekarang, Virus Shortcut yang kerap muncul di Flashdisk atau media
penyimpanan lainnya masih menjadi momok para penggunanya. Sejatinya, Shortcut ini hadir dikarenakan Flashdisk kamu terinfeksi oleh virus yang didatangkan dari media lainnya (bisa jadi komputer itu sendiri). Dan bisa juga, Komputer yang awalnya bersih dari virus, namun karena ditancapkan dengan Flashdisk yang terkontaminasi oleh Virus ini jadi ikutan terinfeksi.
Sebenarnya tidak sulit untuk menghilangkan virus ini (tergantung sejauh mana virus ini menyebar), Hanya saja, terkadang membutuhkan waktu yang cukup lama untuk melakukanScanning virus. Sekarang saya ingin membagikan tips cara menghilangkan shortcut di Flashdisk.
Tancap atau colokan Flashdisk ke Komputer, Buka Flashdisk tersebut.
Kemudian klik

"Organize"

dan klik

"Folder and search options"

Aktifkan

"Show hidden files, folders, and drives"

lalu Uncheck pada

"Hide protected operating system files (Recommended)"

. Jika muncul notice seperti dibawah, Klik

"Yes"

.
Nah, biasanya sampai sini folder yang disembunyikan oleh virus sudah kembali muncul. Hanya saja masih berstatus semi-hidden.
Untuk menormalkannya kembali, silahkan buka

CMD (Command Prompt)

, Setelah terbuka, ketika lokasi dimana Flashdisk berada, misal:

Drive H

, berarti ketik

H:

Selanjutnya, ketikan

attrib -s -r -h /s /d

di CMD, seperti gambar di bawah. Kemudian tekan

Enter

.Sekarang cek Flashdisk kamu, Apakah semua folder sudah kembali normal lagi. Jika sudah, silahkan hapus folder yang menurut kamu aneh dan tidak jelas.
Sejatinya, cara diatas hanya berlaku untuk mengembalikan folder yang disembunyikan oleh Virus Shortcut dan menghilangkan Virus Shortcut secara sementara. Jika Flashdisk kembali dicolokan ke komputer yang terinfeksi Virus Shortcut, bisa jadi hal serupa akan terjadi lagi.
Cara paling ampuh untuk mengatasi hal ini adalah dengan menggunakan Antivirus, Kamu bisa melakukan
Full Scan
terhadap setiap Drive yang ada, termasuk Flashdisk.